Do you have jewellery that you don't wear stored away in your jewellery box?

I love creating jewellery that holds special sentimental value by redesigning my customers' treasured heirloom items and giving them a new life!
This ring is a recent heirloom redesign I made for the lovely Rachel. We repurposed her grandma's 0.96ct old European cut diamond. For the accent gemstones, we added Welo Opals and Aquamarines.
This ring had to be perfectly symmetrical, so I created a 3D model. A little back story; the 3D design was a learning curve for me as a traditionally trained goldsmith. It really is an art by itself that I enjoy.
Even though the model is wax or resin, it's still handled in the same way as any handmade piece would be. Like creating an heirloom redesign; the past and the present of jewellery making techniques blend into something new and exciting!
Here is a quick glimpse of the process and the final piece.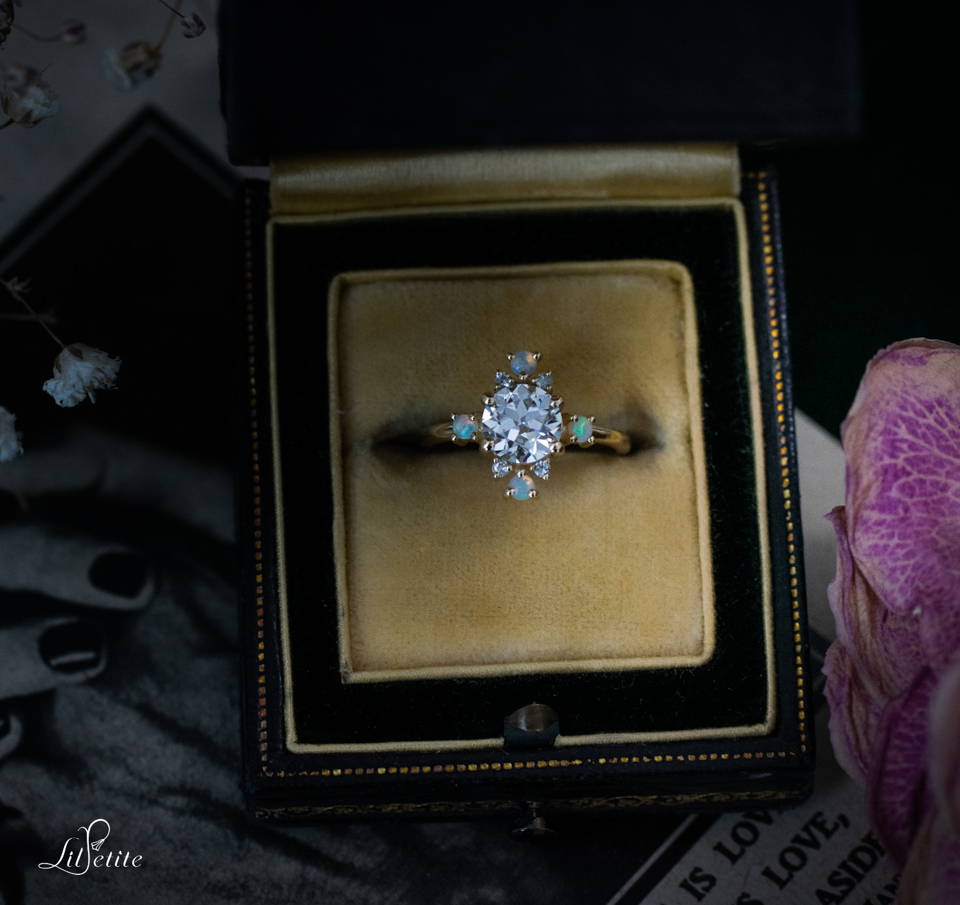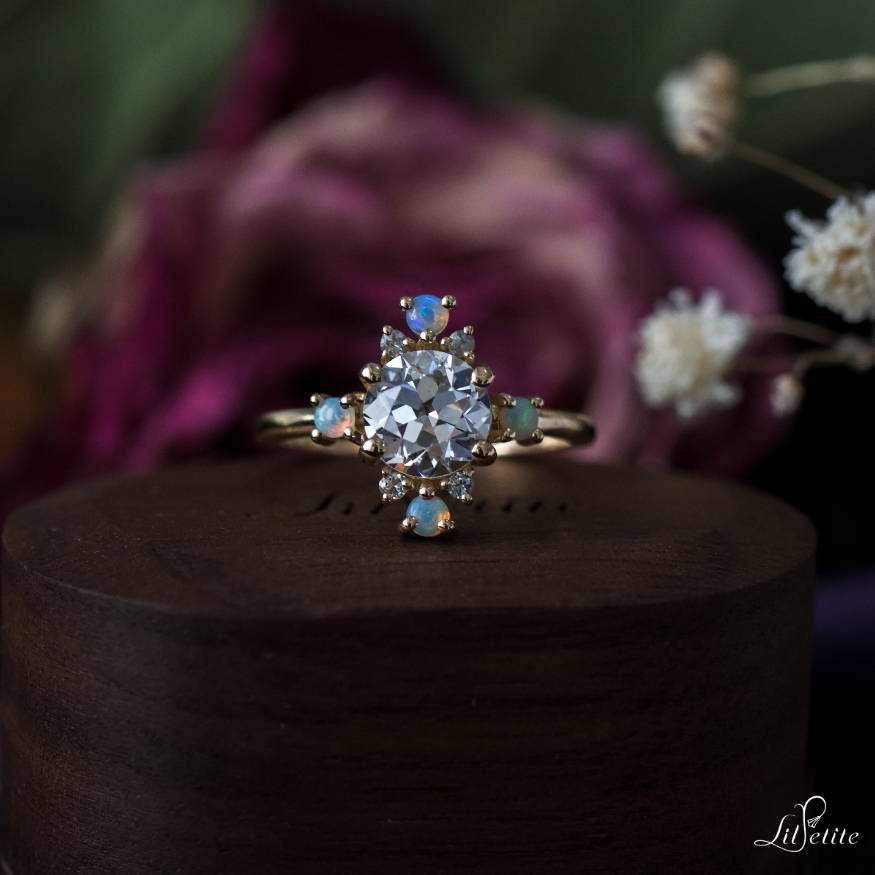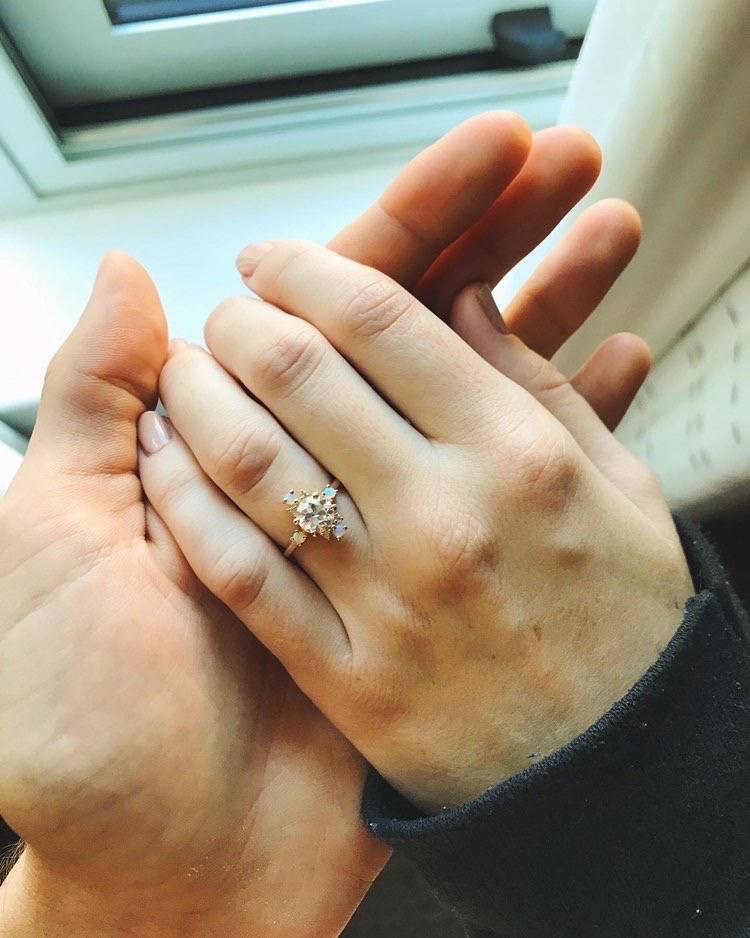 Congratulations Rachel & Miles!