The creative process of how Faie came to be

I was at my vendor's office with many sparkly Sapphires in front of me.

I usually intuitively pick a gemstone that sings to me, but it was a bit more challenging this time. I usually start a design based around a gem; however, creating the Faie was spontaneous, like a dream.
I looked at the many gemstones and measured the one I thought I could work with. I started to feel like I'm on a sugar rush from all the "candy" colored gemstones. Bringing me back to focus was a gorgeous natural Sapphire with the perfect color, size, and clarity! Most importantly, I was beaming because I had found The One!
Here are the specifications of the Sapphire I chose:
❀ Stone: untreated natural 1.21ct
❀ Clarity: VS
❀ Cut: Very Good, Brilliant cut
One of the unique things about untreated Sapphires is their ability to change their shade according to the light. That makes it magical and part of nature's wonder.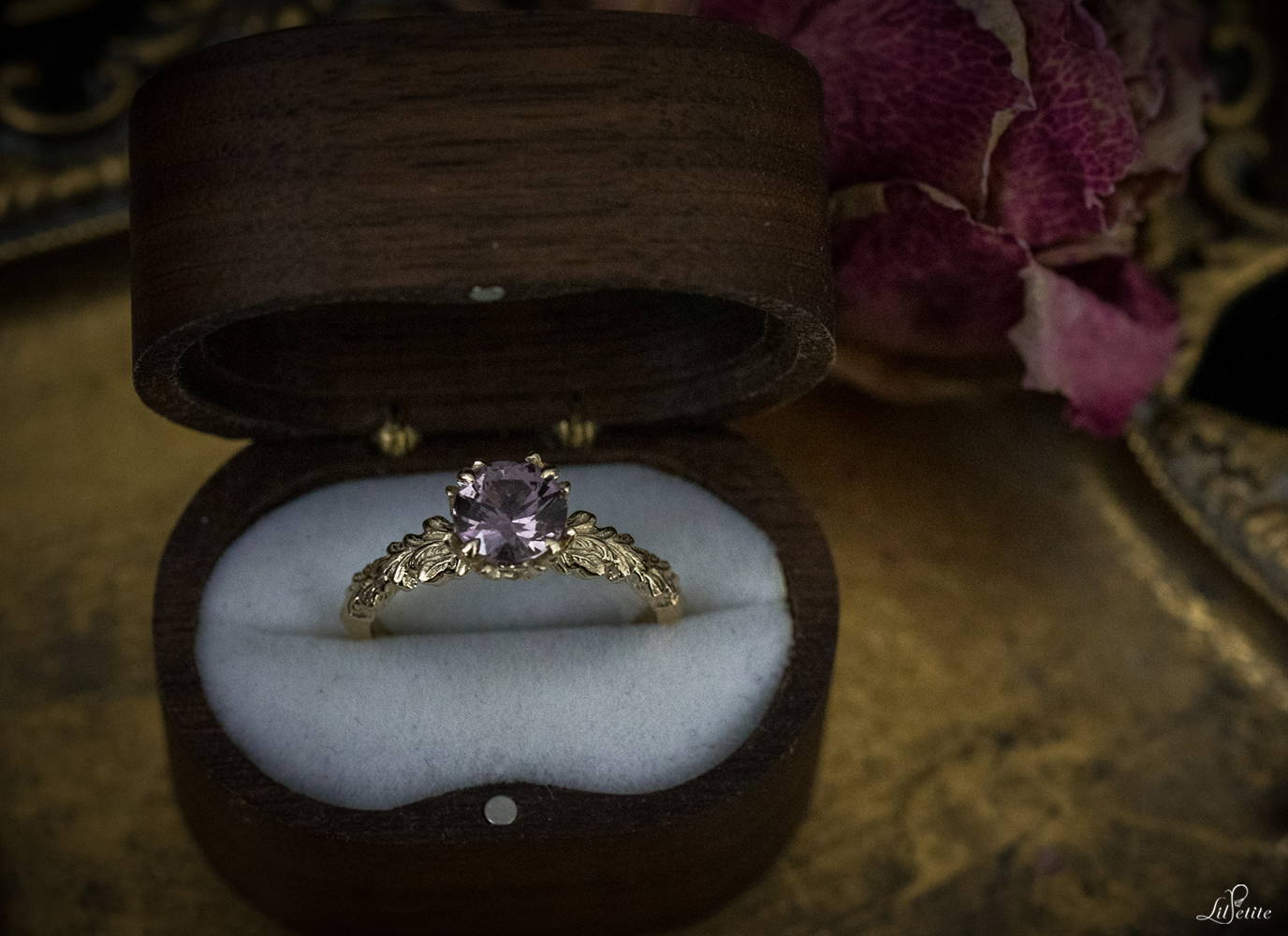 One of a kind handmade ring inspired by magical fairyland. A natural untreated Sapphire with the ability to shift color from shades of mauve-purple to warm purple. Set within leaves, rustling in the wind and reflecting the forest's light.